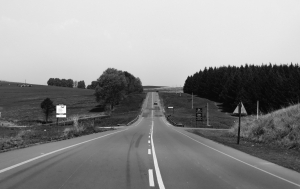 This month's data from the Office for National Statistics show that despite the incredibly challenging circumstances facing the job market, there is optimistic news. The unemployment rate in Scotland has remained steady at 4.4%, which continues to trend lower than the UK rate of 4.9%.
120,000 people in Scotland are currently unemployed, this equates to roughly 7% of the 1.67 million unemployed in the UK.
The steady rate of unemployment in Scotland is largely due to the ongoing furlough scheme, boosted by the successful vaccine roll-out.
The number of job vacancies advertised in Scotland has increased by 50% from February to March - the highest level since 2019.
Job vacancies have been boosted by the sectors most impacted by the pandemic such as retail and hospitality reopening their doors next week.
Job Vacancies in Scotland 2021
Speaking in today's Herald, s1jobs Commercial Director Gavin Mochan warns that some of these jobs may not be sustainable, "hospitality venues will remain under trading restrictions for an unspecified time to come, with indoor venues initially required to close by 8pm, and outdoor areas to shut by 10pm. Industry representatives have warned such conditions are not viable, with 24,000 jobs at risk."
With restrictions easing and the vaccination roll-out going strong, there is much to be optimistic about. Yet, as Mochan notes, "the extent of the damage will only be evident in the weeks and months to come as the economy reopens and government support winds down."