Case Studies (3)
Date: February 2020
Client: Corbenic Camphill Community
Project: Recruitment of Multiple, Cross Divisional Roles
A client who Jenson Fisher have recruited for previously has an employee that sits on the Board of Trustees of Corbenic Camphill Community (Corbenic), a registered charity supporting adults in need of specialist care. It had come to light that Corbenic were going to be recruiting for a Finance Manager and a recommendation was made that the services of Jenson Fisher be considered. Upon meeting with the General Manager for the site and discussing not only our Accountancy & Finance division but also our Office Support offering it was identified that there were in actual fact a number of key positions to be hired where Jenson Fisher could assist.
Due to a period of sustained growth, alongside a significant investment towards enhancing capabilities, the additional roles required to be filled were a HR Manager (Permanent) and a Fundraising Officer (24 Month Fixed Term Contract). Corbenic were attracted to having one point of contact for this project and as such engaged Jenson Fisher on a retained basis for all three roles enabling us to work as an extension of their organisation, approach the market with complete confidence and spearhead a national advertising campaign designed at attracting individuals who had relevant experience but, critically, a specialist understanding of the third sector.
Recruitment of Finance Manager
Alongside identifying a shortlist of candidates with charitable experience, two key challenges when recruiting the Finance Manager position were a) the location of the organisation and b) remuneration available. Whilst Corbenic were paying a competitive rate for the Perthshire area, the commute to North Perthshire is not overwhelmingly popular and historically this has been a stumbling block when recruiting in this part of the world. In this instance Corbenic were able to offer flexible working to suit the individual which went some way to bridging any gaps.
A shortlist was built as a result of the advertising campaign, our existing CRM system, our tertiary network of passive candidates and our ability to seek referrals from respected sources. As a result we were able to run a straightforward interview process and reach a conclusion where any one of a number of candidates proposed could have been offered the role. This was the first Finance Manager that Corbenic had hired for their Trochry site and one that we at Jenson Fisher were delighted to support with.
Recruitment of HR Manager
Due to the growth in terms of people, it was key for Corbenic to introduce a HR Manager to manage all personnel related issues across the site. The Head of our Office Support division has significant experience recruiting HR professionals at all levels for clients across both the private and public sector and as a result was able to approach her network, lead a dynamic marketing campaign and present a shortlist of candidates who all had significant value to bring to the organisation at Corbenic.
The same challenges were faced as were encountered with the Finance Manager position however Corbenic displayed an excellent approach to flexibility surrounding working hours and locations and as a result we were able to work together to ensure that a fantastic candidate was hired into this key role.
Recruitment of Fund Raising Officer
Corbenic were at the early stages of a proposed £2m expansion to their site in Perthshire and it had been identified that a Fund Raising Officer was required to lead and manage the internal fund generation element of this project. To say that this was a niche role would be putting it lightly and the challenges encountered for the Finance and HR positions were dwarfed by the reduction in candidate pool in terms of the experience required alongside the fact that this position was fixed term in nature.
As we were working with Corbenic on a retained basis we were satisfied investing considerable amounts of our time working towards a satisfactory conclusion for all.
The strength of our multi-divisional structure and consultative approach ensured that we at Jenson Fisher were comfortably able to provide an unrivalled service to our client and the end result for Corbenic demonstrated our ability to not only understand what our client required but also our ability to select market-leading employees across a variety of disciplines.
Date: February 2020
Client: Horsecross Arts Ltd
Project: Recruitment of Head of Finance & Administration
In February of 2020 Jenson Fisher alongside a number of other search and selection firms from across Scotland were approached by Horsecross Arts Ltd, a high profile organisation under public scrutiny, to discuss the recruitment of a new Head of Finance. Upon meeting with the Chief Executive and discussing not only the Jenson Fisher methodology but also our proven track record hiring similar positions we were subsequently awarded the business.
In this instance, Horsecross Arts Ltd were in the process of emerging from a period of significant turmoil, financial mismanagement and changes at board level including the appointment of a new Chief Executive to spearhead the change in fortunes. It was essential, at this point, that we maintained constant communication with the client and had a full understanding of the organisation's position in order to maintain a consistent and transparent brief with all individuals concerned.
Recruitment of Head of Finance & Administration
This position was handled by one of our Partners and, in agreement with our client, we adopted a multi-faceted approach from the off which comprised of a national, full-scale advertising campaign (maximising the attraction of both the Horsecross and Jenson Fisher brands) a thorough market research resulting in a longlist of candidates with crucial sector-specific experience and the use of our own state of the art CRM system, existing candidate database and existing candidate networks alongside a direct headhunt of passive individuals to generate interest and potential referrals.
The timeframe agreed with the client was 3 weeks from engagement to shortlist which presented its' own challenges however with the correct approach, time and dedication we were able to perform the shortlisting process within this time. This included meeting all potentially suitable candidates, fully briefing them on Horsecross as an organisation and discussing frankly with them the challenges previously faced whilst also highlighting the opportunity that this subsequently provided for the successful candidate. Additionally, this provided us with the opportunity to pre-screen each individual and probe further around technical and personal competencies. Our initial objective was to provide a shortlist of 5 individuals who met the criteria required, the shortlisting process itself generated over 100 potential candidates with over 25% being met and further qualified.
At this point, the shortlist was submitted to the Chief Executive and a meeting took place to discuss their thoughts and feedback and also our reasons for shortlisting for the position. Each candidate had a CV professionally prepare by Jenson Fisher written in a consistent format containing consultant notes and also highlighting clearly areas of particular relevance. At this point interviews were confirmed for all candidates and the structure of how this would work was agreed in terms of interview dates, second interviews and structure of feedback. At this point we also confirmed expected remunerations for all candidates to avoid any issues or concerns later in the process.
Uniquely, for this role, upon completion of the first interviews our client felt that there was one candidate who stood out as being absolutely perfect for the position. Given the urgent need for the new Head of Finance to join the organisation, and to avoid potentially losing the candidate to another opportunity, the decision was made to offer at this point which, given the work undertaken thus far, was smooth and straightforward.
The offer was made in advance of the Covid-19 outbreak and as a result the individual concerned was able to start, albeit remotely, during the lockdown period. This in itself presented a unique challenge to both the candidate and the client and also to Jenson Fisher. However, maintaining regular communication with all parties and structuring as straightforward an induction period as possible ensured that there were no hiccups and all parties were delighted with the outcome.
The Head of Finance & Administration position with Horsecross Arts Ltd is one of, if not the, highest profile finance positions in the Perthshire area. At Jenson Fisher, we were able to confidently support here given our commitment and experience to the Accountancy & Finance sector, our specialist experience and unrivalled network of candidates. Like all of our divisions, we have a far stronger fill rate than direct advertising and aim to take the pain out of any recruitment process.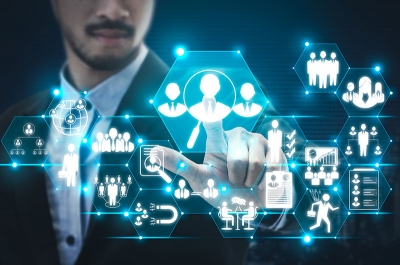 Project: Creation Of Auto Enrolment Team/Department – 21 roles
Client: Mid Sized Employee Benefits Consultancy (FTE : 70 employees)
P&C Available on request
Timeframe: 12 Weeks
Jenson Fisher were retaining by a mid-sized EBC to recruit the entire division for a newly created Auto Enrolment department, from top to bottom. The organisation created their own product for the market, which was designed, implemented and managed by the new division. Jenson Fisher were awarded this project due to its position in the recruitment market within the Pensions industry, the client needed to have a partner who knew the market, but could also carry out the recruitment professionally and represent them accurately. This was a key expansion growth for the client which was of high cost in relation to company size and core to their development.
We as a company always ensure we work closely with the client to gain full understanding of the remit, structure, environment, position and focus of the role, this enables us to fully understand the requirement.
We had a time frame of 12 weeks for all roles
The Remit:
• 8 x Business Development Managers nationwide
• Compliance Manager with G60
• Admin Manager
• Financial Controller- FS Background
• Marketing Head- Auto Enrolment
• Head Of Digital Marketing - Auto Enrolment
• 4 x Implementation Consultants - Auto Enrolment
• 4 X Pension Administrators
Business Development Managers
Two consultants focused on the remit, we commenced by identifying potential candidates through researching the market, networking, using online tools to create a list of approachable individuals based on the given criteria from the client. We also discreetly advertised the role but we generally find searching the passive market is hugely more successful for the more senior roles and a mixture of advertising and targeting the passive massive gives success in the more common roles.
We had a time frame of 12 weeks for all roles, due to our links into the market with advisors and distributors along with our tools aligned for research in this market , gained through many years' experience, we worked each region, approaching the targeted individuals until we had a minimum of 3 candidates appropriate for the roles, based on the criteria and vetted further through conversation and questioning through our knowledge. Ensuring they did not only have the relevant experience but the personality and drive to suit the clients' needs.
We needed to identify and then target companies on the EB market in all guises who may have experience in the AE market- providers, distributors, specialist software providers and even accountants for the Business Development Managers, preferably with good contacts in the IFA/EB space where they can sign them up to use the product, others were going direct to market so we had to find a mixture of the two but both capable of presenting and selling with a strong knowledge of AE and its mechanics.
We also advertised in each region, in specific, industry publications such as professional pensions and Pension careers. The main success came from direct approaches and names on our database, but we did have limited success through advertising.
Head of Digital Marketing and Financial Controller
We used a more targeted strategy as there were many FS companies around the region, we did advertise but had no success. Again we targeted relevant companies in a discreet manner to identify and discuss the opportunity, identified the most suitable candidates and presented the best 3 for each role
Admin Manager, Implementation Consultants , Administrators
For these roles, it was more role reversal, we had success through advertising and very limited direct approaches required more towards the latter end of the recruitment when 1/2 roles remained. It was a different process this time, we had to vet the cv's which were numerous, conduct a lot more vetting phone calls for all the cv's we received to determine the most suitable. Using our knowledge of the client and our formulated key skills document for the roles, we created our shortlists. Only latterly did we have to go and "find" other candidates from our resources.
The client had requested that we set up an interview date in each region for the Business Development managers as these were nationwide, the remainder of the roles were in South London at their head office where there was more flexibility in times/dates for interview.
All roles required experience in Financial Services and more importantly Auto Enrolment, so we had to be very specific in our search and questioning to each candidate on their experience to date and technical knowledge of Auto Enrolment.
For each role and each candidate found, we conducted a thorough phone or personal interview based on the criteria for the specific role and suitability for the client. Once we were satisfied with the candidate's suitability, we then added them to the shortlist for the appropriate role before finally presenting them in sets for each role.
Throughout the interview process, we constantly managed the process, identifying any potential issues as early as possible to manage expectations for both parties and ensure an efficient process and high success rate in interviews held to job offers.
Result
Jenson Fisher we managed the offer process, resignation process and recruited all 21 roles within the 12 week time frame, and gave post placement follow up to both clients and candidates.